WELCOME TO D.W. WHITAKER
Proudly offering the freshest quality pork, poultry, and deli products.

We hope to build a relationship with you that extends beyond today, one in which you can count on us to be the very best.


THANKSGIVING IS NOVEMBER 27TH
For 22 years, we've offered Jaindl Grand Champion Fresh Turkeys. It's an easy choice, because they are the highest quality turkey on the market. No corners cut, no process shortened, no quality-producing practices sacrificed...EVER!

Thanksgiving is a special family holiday. Treat them to the very best.

AVAILABLE FOR THANKSGIVING

JAINDL FRESH TURKEYS, 8-30 LBS
JAINDL FRESH TURKEY BREASTS, 6 LBS & UP
SHADYBROOK FRESH TURKEY BREASTS, 6-7 LBS
BONELESS SKINLESS TURKEY BREASTS, 2-4 LBS
TURKEY WINGS
TURKEY GIBLETS
TURKEY DRUMSTICKS & THIGHS
ROASTING CHICKENS, 4-6 LBS
FROZEN CAPONS, 9-12 LBS
FRESH DUCKS, 5-6 LBS
FROZEN GOOSE, CALL BEFORE 11-21
DEARBORN SPIRAL HAMS
DAISYFIELD BONELESS HAMS
DAISYFIELD SEMI-BONELESS HAMS
FRESH KIELBASA, REGULAR & HOLIDAY FLAVOR
SMOKED KIELBASA
TURDUCKENS, CALL BEFORE 11-21
WE ARE OPEN NORMAL DAYS AND HOURS DURING THANKSGIVINNG SEASON. ADVANCE ORDERS HIGHLY RECOMMENDED TO ENSURE AVAILABILITY. CALL US NOW!

---
---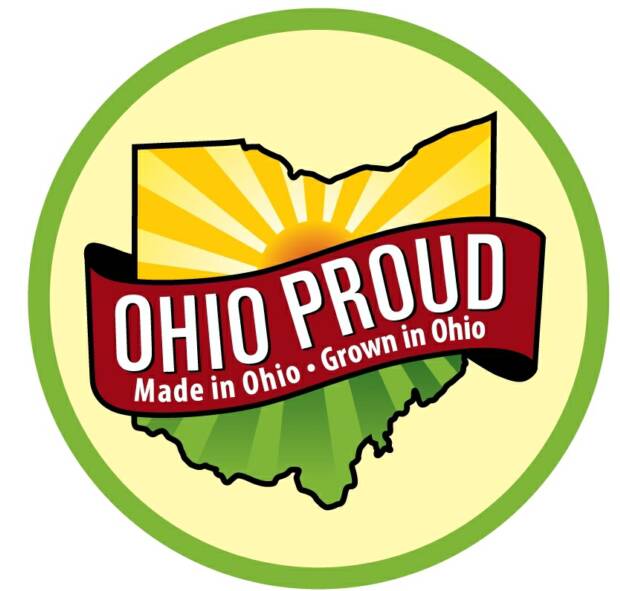 D.W. WHITAKER PROUDLY OFFERS LOCAL PORK, DELIVERED FRESH DAILY FROM SANDUSKY AND JEROMESVILLE OHIO
---
Trying to eat healthier? Check out our lean boneless center-cut pork chops, boneless skinless chicken breasts, and low-fat turkey products.

---
SOME FACTS ABOUT OUR CHICKEN

FED AN ALL VEGETARIAN DIET
RECEIVE FRESH BOTTLED WATER
NO CHEMICAL ENHANCEMENTS
NO PRESERVATIVES
FREE TO ROAM, NOT CONFINED
CARED FOR BY FAMILY FARMERS
INSPECTED TO ENSURE QUALITY
DELIVERED FRESH TO US THROUGHOUT THE WEEK
FRESHNESS & QUALITY CONSTANTLY MONITORED BY OUR PROFESSIONAL STAFF
WE FEED YOU WHAT WE FEED OUR OWN FAMILIES
---
ORDER YOUR PARTY TRAYS HERE

Five Meats
Roast Beef, Corned Beef, Ham, Turkey & Salami

Two Cheeses
American & Swiss

Bread
Italian & Rye

$3.99 Per Person

With Macaroni or Potato Salad....$4.49 Per Person
Add-Ons and Subs. Available, call Nichole at 216-241-5764
party trays made fresh to order---2 days advance notice, please
---
A great way to let us know how we're doing and to share your favorite dishes. Check in for special offers and fresh ideas.


---
We are the Bacon capital of Cleveland, featuring a wide variety of freshly sliced bacon in different flavors and sizes.You don't know bacon until you've tried ours, with our buying power savings passed on to you.
---
DAISYFIELD PORK PRODUCTS -- SANDUSKY OHIO
DEARBORN SAUSAGE CO. -- DEARBORN MICHIGAN
---
Save Money at D.W. Whitaker

Take advantage of the discounted prices we offer on many of our items when purchased in larger quantities.

Take advantage of our service. We'll be glad to wrap your packages in portions that make sense for your household.
Take advantage of our expertise. We'll be glad to offer advice for planning your meals, including possible substitutes that could save you some cash.
Take advantage of our case prices. Many of our items are available for purchase by the case.
---
Last updates completed on November 2, 2014